Proven Savings on Usage, Inventory, Time and Space
Leveraging decades of industry experience and our innovative software solutions, HemaSource provides partners with the services and supply chain strategies to better manage inventory, maximize efficiencies, and ultimately, reduce costs.
Customer Feedback
"HemaSource provides a number of services to our company, and they're constantly looking for ways to drive value and improve our cost profile."

"Generally speaking HemaSource does well on everything.  They make me look great and they hire knowledgeable people who are familiar with the market and products."

"We use HemaSource as an example of a true partner.  We make each other win.  We just had a joint initiative on best practices.  Really great program."

"We are big fans of the MRP platform; it reduces inventory and obsolesence; we mandate compliance across our centers."

"I think very highly of HemaSource.  I have been in procurement for 20 years and I haven't come across a company with better customer service."

"If you look at our centers we are pretty much one-stop.  My life would be miserable without HemaSource."
---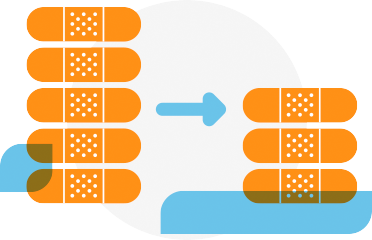 REDUCE SUPPLY USAGE
Average cost per procedure decreased by 18% by:
Disaggregating cost into component parts to provide better visibility and management
Helping to identify internal best practices
Diagnosing areas of waste
---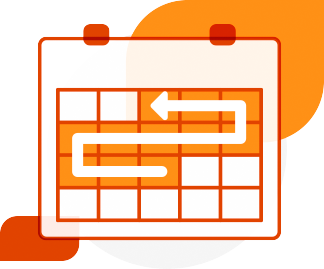 REDUCE INVENTORY
Average amount of reduction in inventory on hand is more than 11 days through:
Specifying the amount of safety stock on hand
Eliminating the need to overstock key items
Reducing Days Inventory Outstanding on certain items by over 50%
---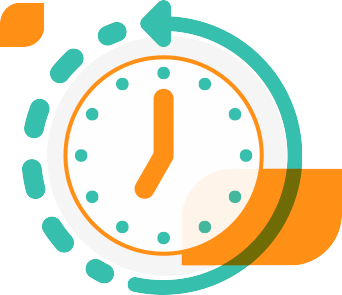 SAVE TIME AND SPACE
53% reduction in time spent on ordering and inventory management though:
Simple 3-step ordering process
Decreasing inventory counts allowing for a reduction in man hours
Automation of supply re-order process
Identifying Waste to Unlock Savings
A national multi-center customer sought to reduce usage of exam gloves by requiring adherence to standing regulatory requirements versus a prior internal policy. By leveraging customized, center-level analytics enabled by the MRP software, the organization achieved significant savings in average usage and per procedure spend.
Using Analytics to Increase Efficiency
A national multi-center customer needed to enhance their inventory management and wanted to better understand arm wrap usage across their entire enterprise. The provider worked with HemaSource to develop a two month, nine site study to provide baseline analytics on arm wrap SKUs used and per donor usage. The initial study resulted in immediate savings across the test sites and significant annual cost reductions when launched system-wide.
In-House Innovation Improves Functionality and Reduces Cost
Recognizing donor sample processes that were susceptible to error, HemaSource helped develop a streamlined, cost-efficient and safer all-in-one device that reduced operator time required, eliminated assembly errors and produced cost savings.