Business Intelligence
Our analytics tools empower organizations to make better decisions and create savings by reducing rush shipments, minimizing order frequency and eliminating excess inventory in ambulatory care environments.
Consultative Approach
HemaSource combines product usage analytics, industry-wide best practices and product and process expertise to improve efficiency and save money.
Enterprise-wide Transparency
View usage and logistics at center, regional and corporate levels. Our tools allow all levels within the organization to view industry-wide benchmarks for comparison and improvement.
Streamlined Ordering
Our innovative intelligent MRP software automates the ordering process and reduces inventory errors. It was created by center managers to fit into how you do business and seamlessly tie directly to patient and donor management systems. The user-friendly, web-based platform requires no IT equipment to buy or software to install.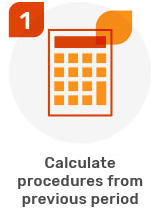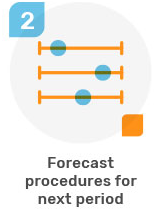 Single Portal Ordering
Our VendorConnect feature offers a single, easy to use portal to order your non-HemaSource products.
---
Enhanced Total Operational Efficiency
Creates usage savings and reduces demand (cost decrease by an average of 18% per procedure)
Reduces inventory (reduced on average by 11%)
Savings in time, storage space and money (53% reduction in time spent on ordering and inventory management, on average)